Aft Saloon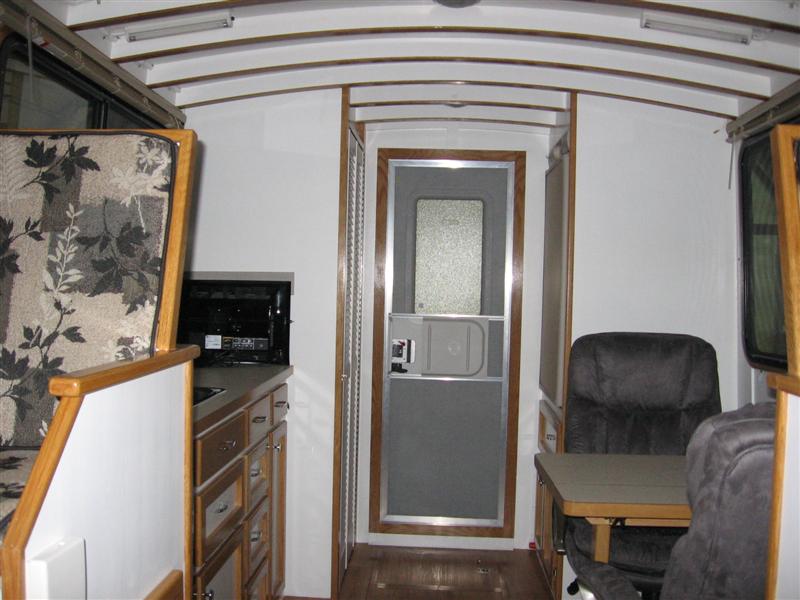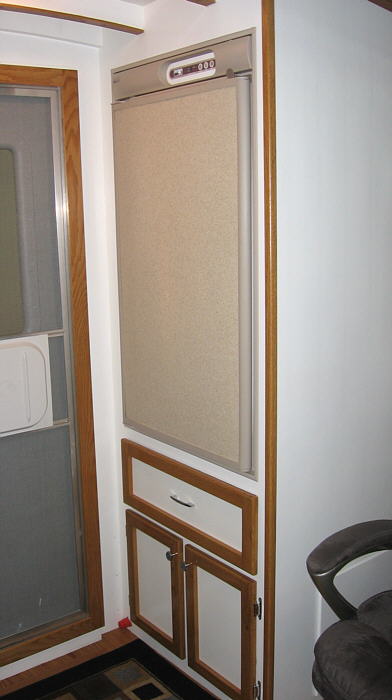 At the aft port corner of the saloon is a cabinet containing the refrigerator. It was mounted high to allow easy access and venting through the cabin wall as opposed to the hull side. Below the refrigerator is a drawer and then more storage cabinets below that. In the lower cabinet is the six-gallon 120v electric water heater.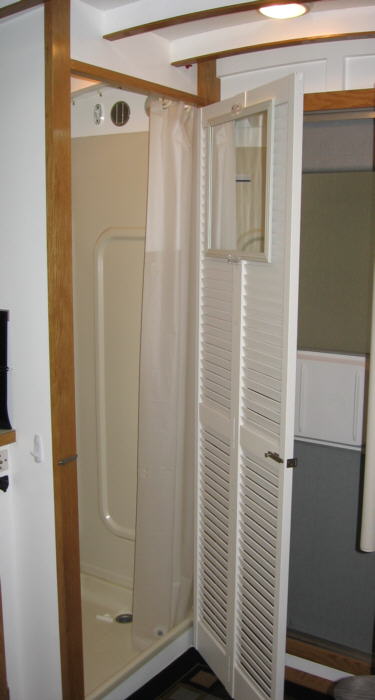 Across from the refrigerator in the opposite corner is the shower.It is a small enclosure and quarters are a little tight compared to home units but is a very welcome place at the end of a hot day. I added a vent fan dumping the moist air outside and it helps a lot drying entire shower.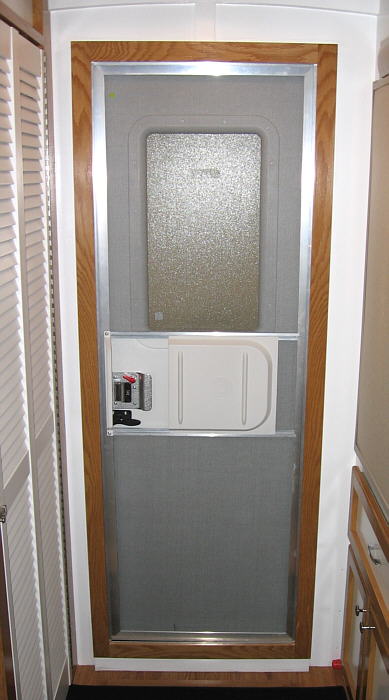 Access to the cockpit is through this door. In addition to it I wanted to have a decent screen door to allow ventilation yet keep the insects at bay. Because of this I decided to by a unit designed for a camper. They are reasonably priced and include the screen door as well as the locking mechanism with key.
The Cockpit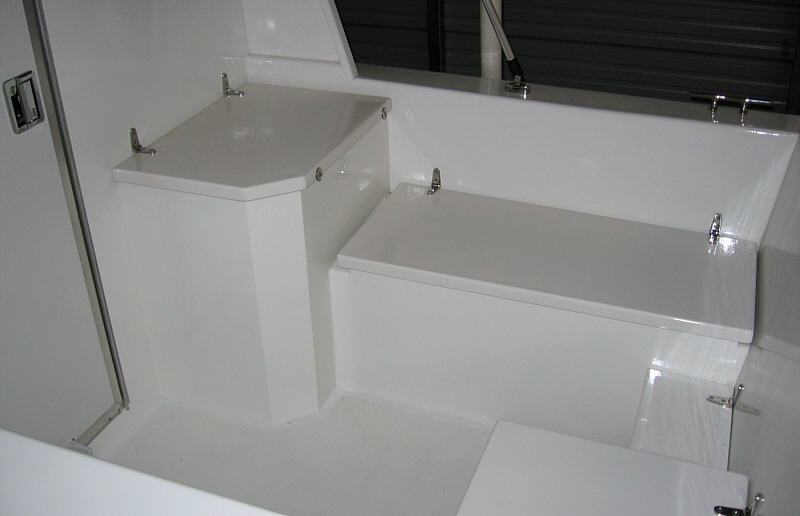 In the cockpit there are several different storage lockers. To the starboard are the propane cabinet and a large locker where the fenders, lines and wash bucker are stowed.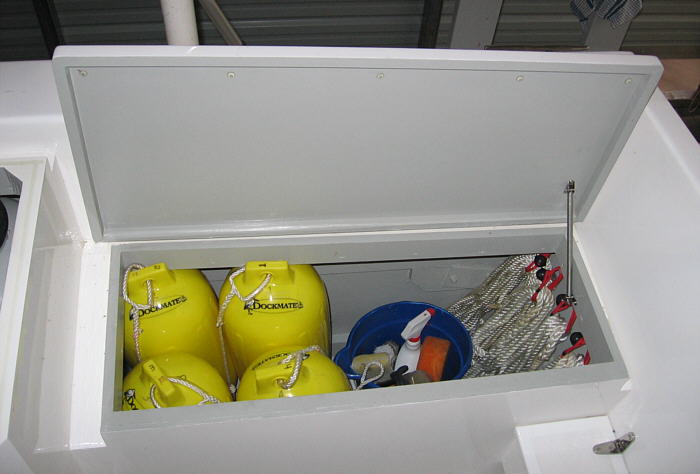 The propane locker is totally sealed from the boat interior and vents overboard. All hoses use bulkhead fittings when passing through solid panels. Besides the two 20 lbs propane tanks the locker is also used to keep the small propane bottles for the gas grill and the butane canisters for the cook top.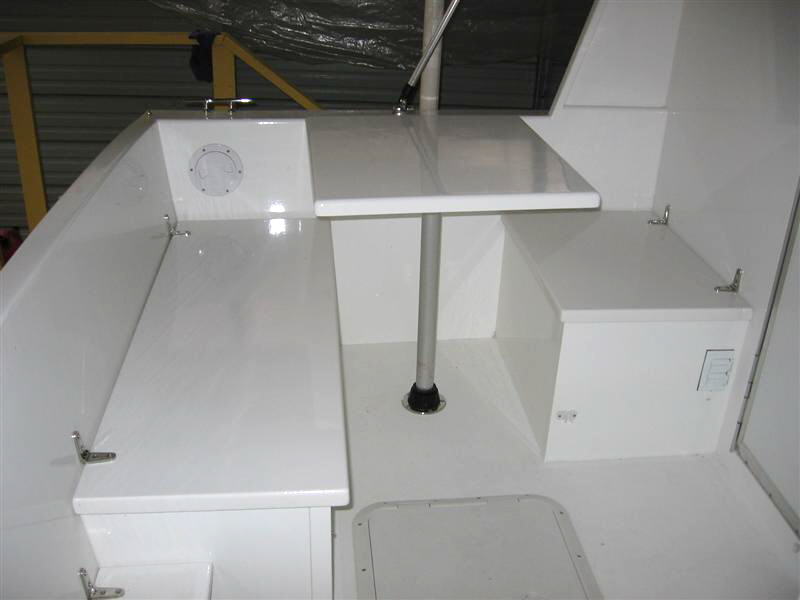 On the port side is the cockpit table and two lockers that also serve as seats. A hatch in the deck allows access to additional storage. All the lockers and table were built stroung enough to allow me to stand on them. Sometimes it is just easier to accomplish a task standing on top of them so I made them heavy enough to handle the weight.
Well that is about it. As I stated at the beginning probably more information that was wanted but it should serve to give you a feel for the boat.