On Lake Barkley there is a marina I always like to cruise by.
Rottgering Marine Inc
is one of those places you could spend the day walking around just looking. The marina itself does have a few covered slips but it is not the glitzy multi-million dollar facility where CEOs party on their 100' yachts. Rather this is a repair facility with a very good reputation and a yard were they don't seem to mind owner repair and the byproduct of marine flotsam and jetsam that can produce. Here there are works in progress with infinite potential and then those neglected and seemingly forgot dreams that are slowly giving away to mother nature.
Boats with beautiful lines like this -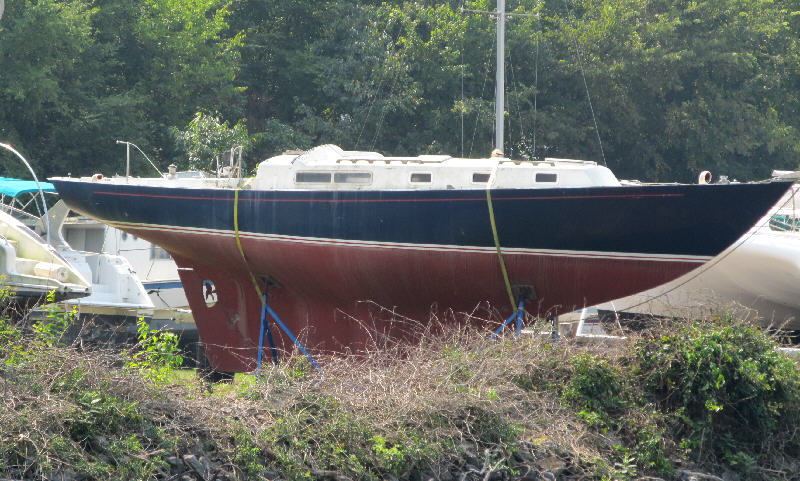 Boats with real potential.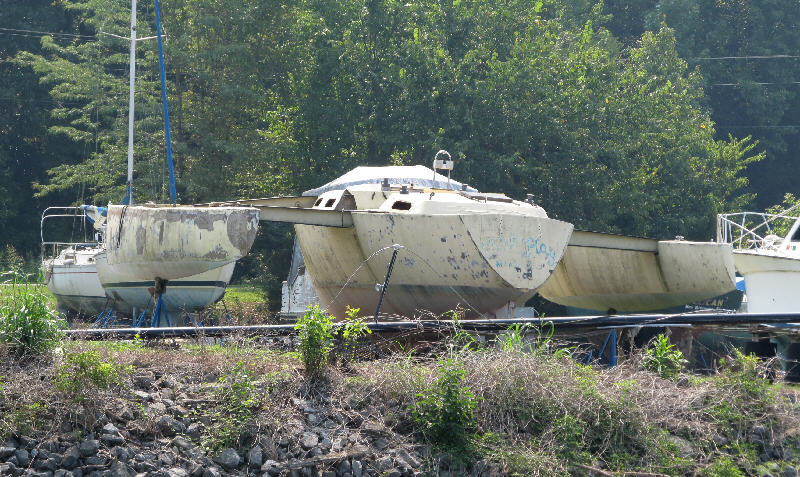 Boats with familiar lines.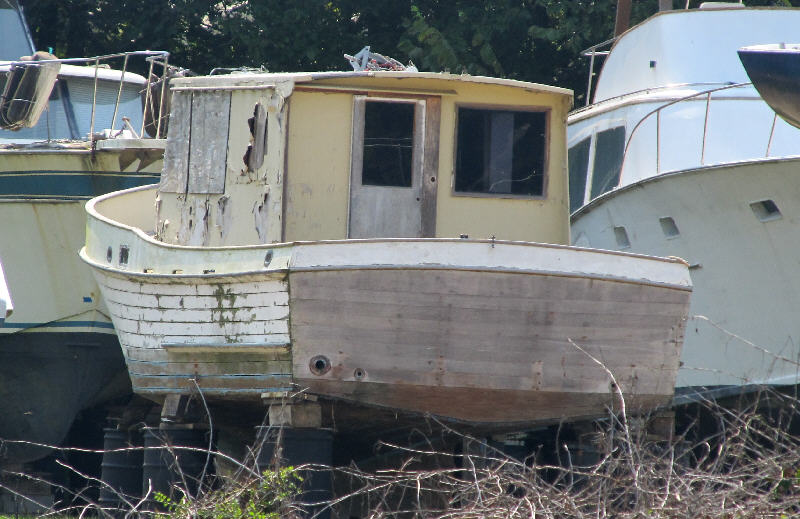 Boats with interesting paint scheme.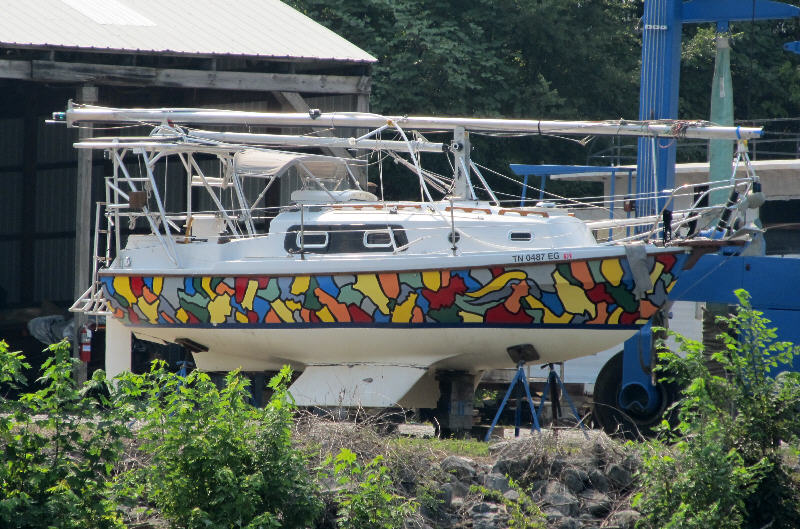 AND yes, of course, boats with a complimentary giant Hot Dog on top.
Like I said, interesting place!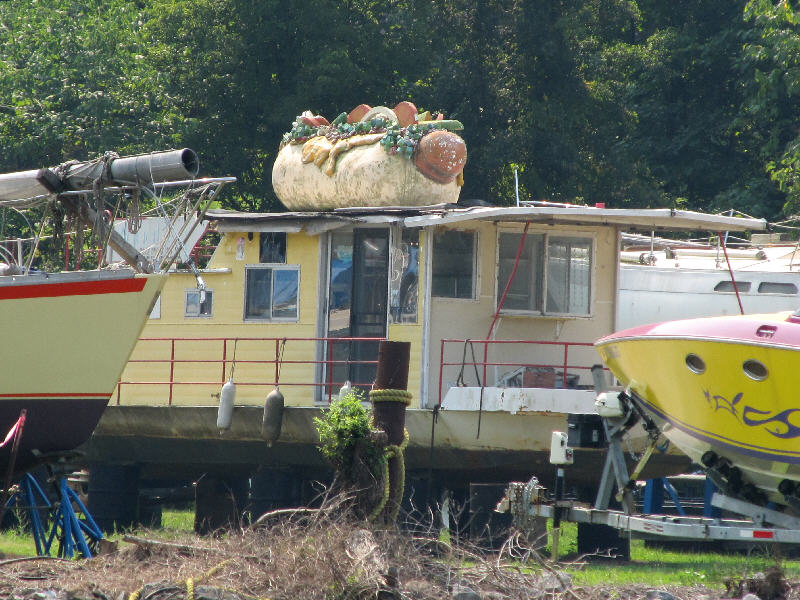 Continuing on down the river I noticed this unwelcome passenger enjoying the hot afternoon.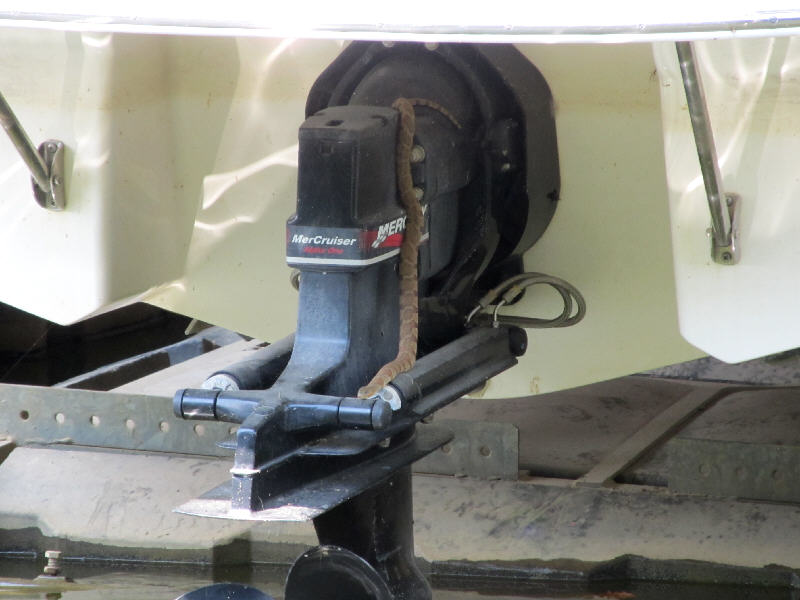 Not far from the lakes is the home of the 101st Airborne Division (Air Assault) at Fort Campbell. The photo below depicts a rather common sight and is always of interest. When talking about in-air refueling, helicopters usually don't come to my mind but that is what they do here.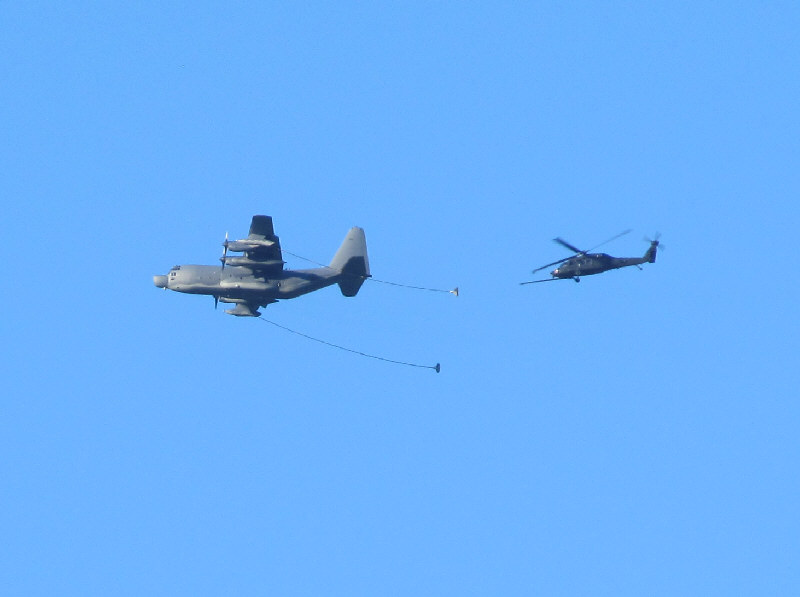 But this trip moved the viewing to a whole new level. I was making my way back down the river when a low pass caught me by surprise. Note the crew in the entryway near the front and on the rear drop gate. Yea, those are feet hanging down.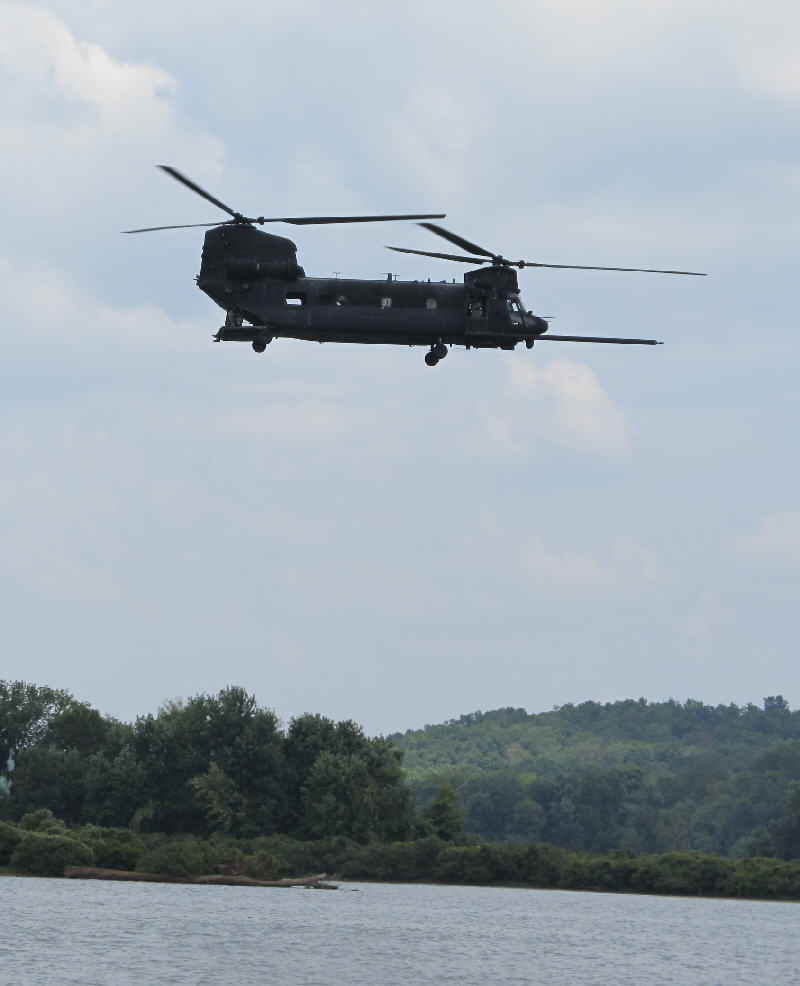 Must be a great view from the seats in the rear!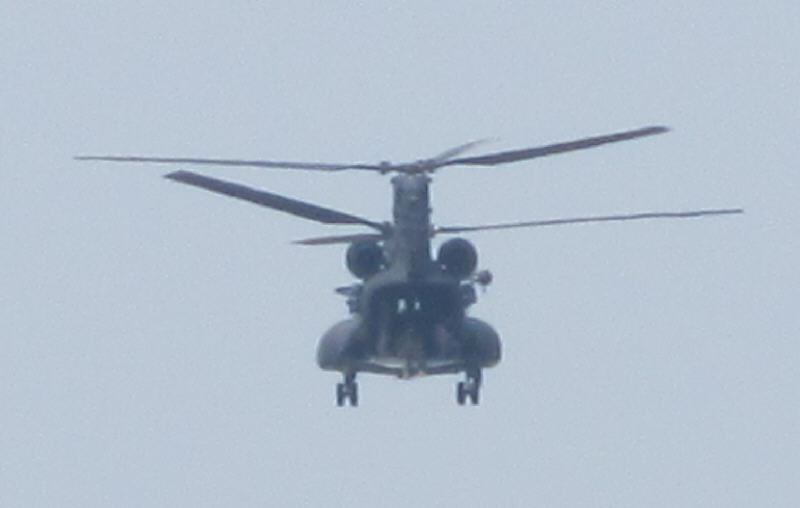 But it wasn't just one pass. For almost an hour they worked the area near me as I plodded my way downstream. I am not sure if they were just giving me a show or their maneuvers just happen to parallel my path. No matter it provided some excellent entertainment.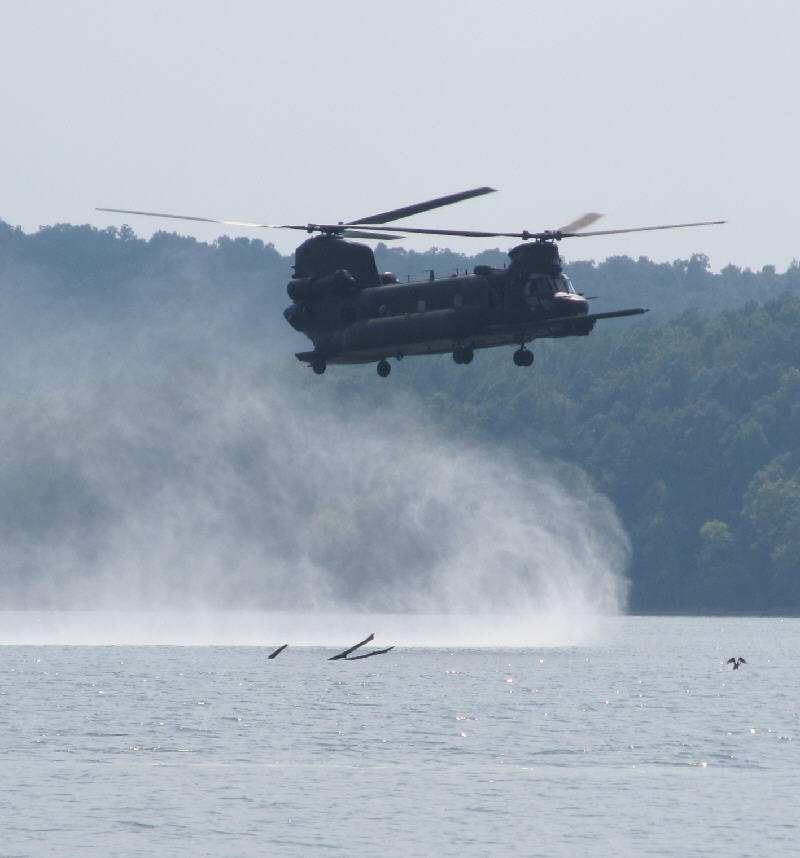 A little lower.
In retrospect it was very hot and maybe this is the ultimate mist cooling device.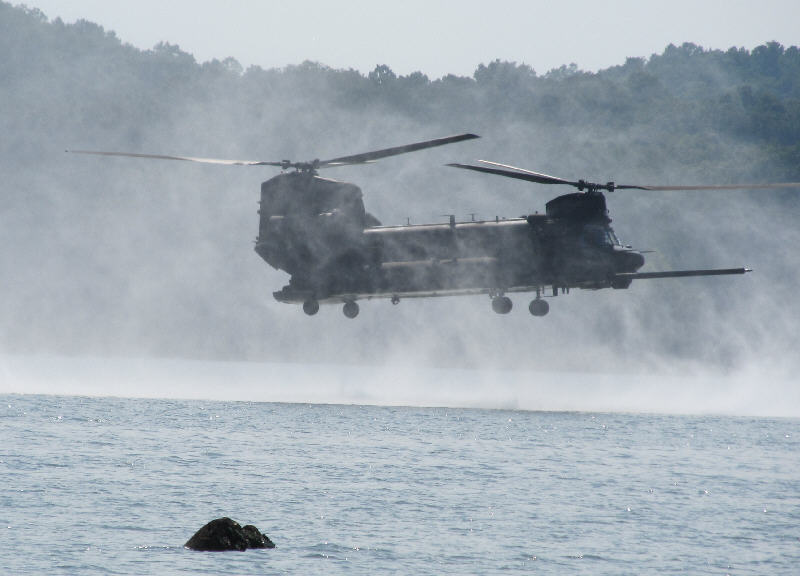 Lower Yet!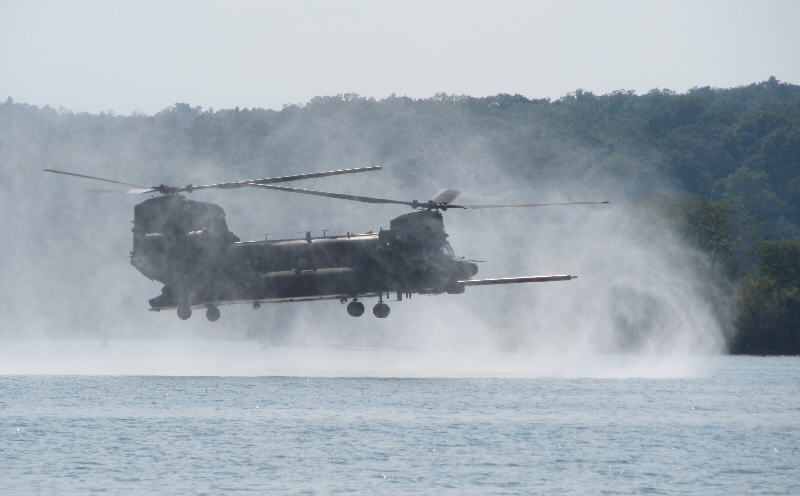 Just another days work.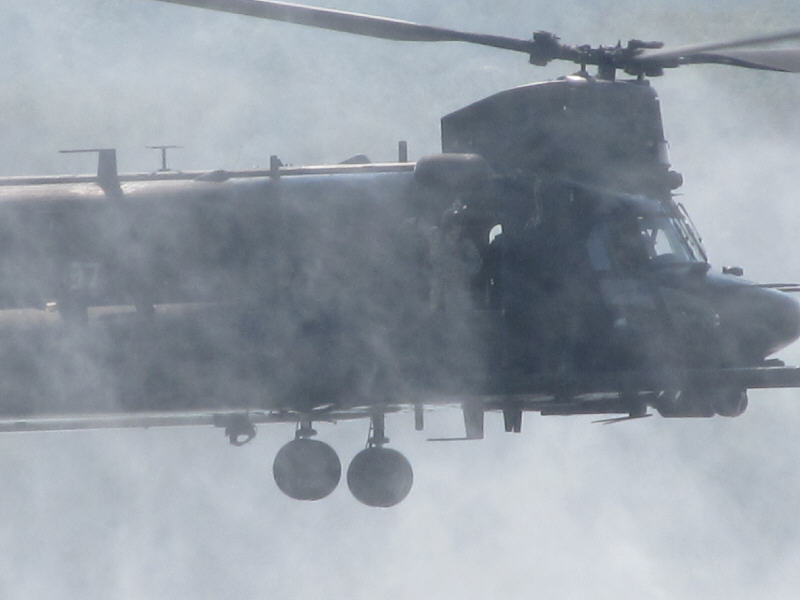 I enjoyed the show but now back to reality. My ride is not nearly as impressive as theirs but serves my purpose well.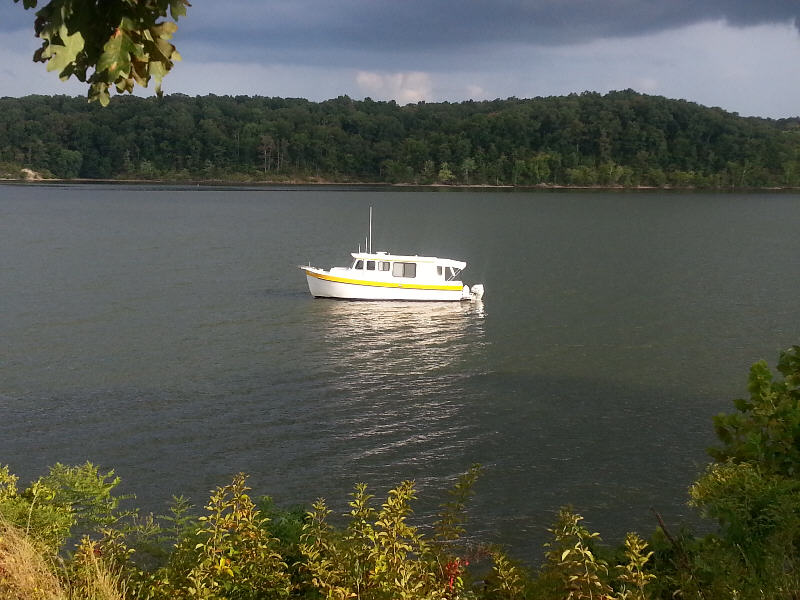 Reluctantly heading for the trailer.